Service Desk Services
As businesses become increasingly reliant on technology, it's more important than ever to have a reliable and experienced partner to help when you need it. Your IT solution is just a phone call away.
Technology Services Group is your premier provider of Servicedesk support services. With over 20 years of experience helping businesses of all sizes and industries, our team of experts has the knowledge and expertise necessary to handle any IT challenge, from basic software issues to hardware troubleshooting.
With a focus on providing personalized solutions and exceptional customer service, we are the right choice for businesses looking to stay ahead of the competition in today's digital landscape.
What is Service Desk?
Service desk or often referred to as a Service Desk, is a solution provided by IT professionals to assist users with technical issues related to hardware, software, and network systems. It involves providing remote assistance to users through phone, email, or live chat to troubleshoot and resolve IT problems. The goal of our service desk is to provide you with quick and efficient solutions to technical issues so that you can continue to work with minimal disruption.
Service Desk services may include tasks such as software installation and upgrades, network connectivity issues, system maintenance, and user training.
Benefits of Using TSG for Service Desk Services
In today's fast-paced business world, technology plays a crucial role in the success of any organization. However, with the increasing complexity of technology, businesses are faced with a wide range of IT challenges that can be time-consuming and costly to resolve.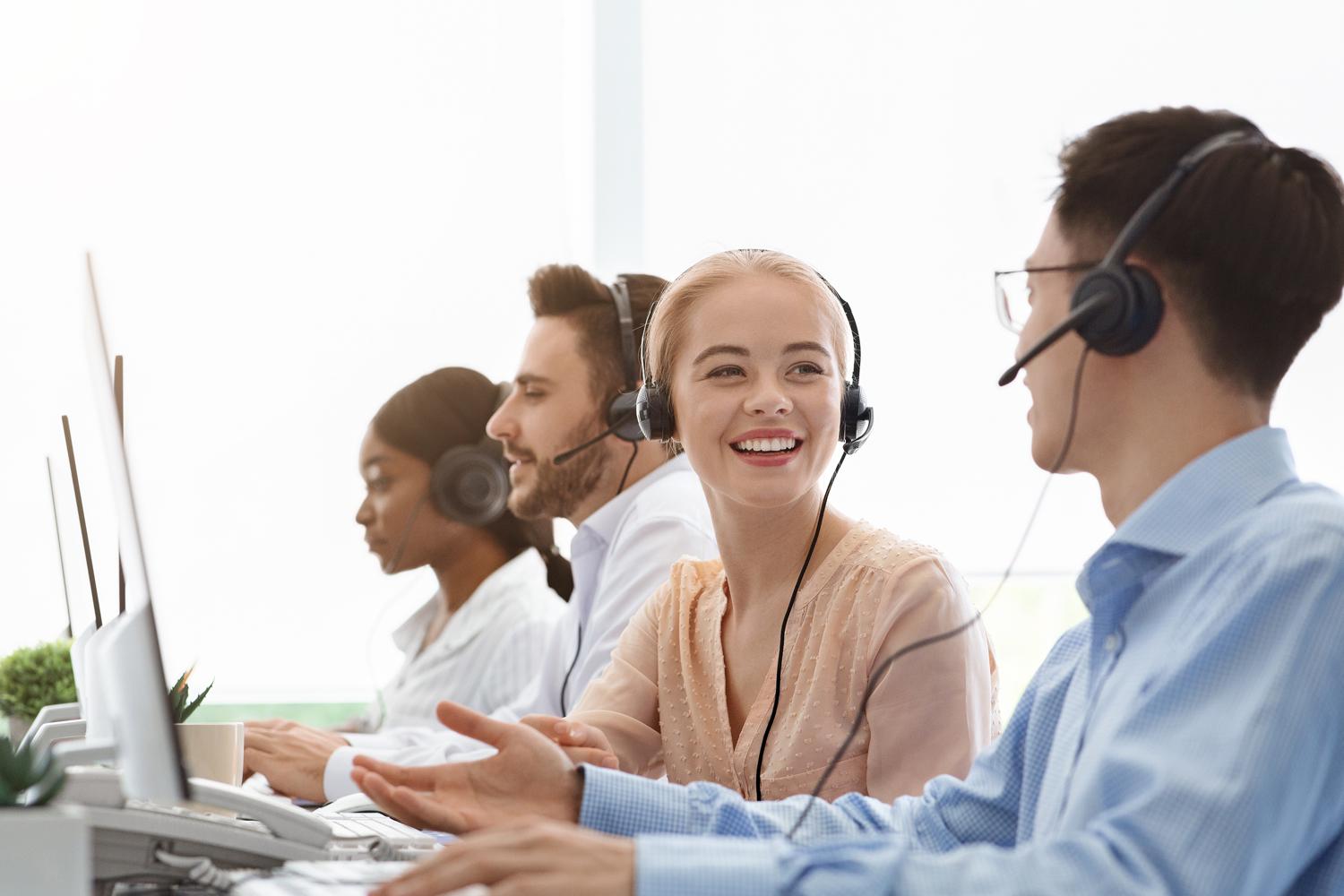 This is where a Service Desk comes in. A Service Desk is an essential component of any successful IT strategy, providing businesses with a reliable and efficient way to manage and resolve IT issues. By having a Service Desk in place, businesses can minimize downtime, improve productivity, and focus on what they do best - running their business.
At Technology Services Group, we understand the importance of a Service Desk and are committed to providing our clients with the best possible support to ensure their business runs smoothly. Our team of highly trained technicians is dedicated to resolving IT issues promptly and efficiently, allowing you to focus on your business without interruption. We understand the critical importance of reliable IT support and are committed to providing our clients with the best possible service.
Whether you need ongoing technical support or assistance with a one-time issue, TSG's Service Desk Is here to help.
TSG Servicedesk Services
Our Service Desk Covers a wide range of IT support needs, including hardware and software troubleshooting, network connectivity issues, virus and malware removal, email configuration and management, printer and scanner setup, data backups, and more. We use industry-standard tools and technologies to diagnose and resolve issues quickly and efficiently, minimizing downtime and maximizing productivity.
---
Service Desk Local Service Areas
We offer our Servicedesk Services in various locations, including Ohio, West Virginia, and Pennsylvania. Our reliable team is available 24/7 to provide you with the support you need to keep your business running smoothly.
Common Servicedesk Locations - West Virginia
Wheeling, WV
Morgantown, WV
Charleston, WV
Moundsville, WV
New Martinsville, WV
Weirton, WV
Common Servicedesk Locations - Pennsylvania
Pittsburgh, PA
Washington, PA
Bridgeville, PA
Uniontown, PA
Canonsburg, PA
Common Servicedesk Locations - Ohio
St. Clairsville, OH
Cambridge, OH
Steubenville, OH
Zanesville, OH
Marietta, OH
---
Trusted Servicedesk Support Experts
An efficient and effective Service Desk can be a significant asset to a business in multiple ways. Our Servicedesk service helps your business provide excellent customer service by addressing customer queries, complaints, and technical issues in a timely and professional manner.
This, in turn, leads to increased customer satisfaction, loyalty, and retention. By having a reliable Servicedesk available to you, this would help your business identify recurring issues, which can be addressed proactively, thereby reducing the number of customer complaints, and improving overall product/service quality. In addition, the proper Service Desk can help your business improve internal communication and collaboration by providing a centralized platform for employees to share information, knowledge, and best practices.
Finally, a Service Desk can help your business enhance its reputation by demonstrating its commitment to customer service and quality, which can attract new customers and retain existing ones. Overall, a Servicedesk can play a crucial role in improving customer experience, product/service quality, and employee collaboration, which can lead to increased revenue and profitability for your business or company.
Experience

With over 30 years of experience in the IT industry, TSG has the expertise and knowledge to provide effective and reliable Service Desk to businesses across a range of industries. We have worked with companies of all sizes, from small startups to large enterprises, and have helped them solve complex IT issues and improve their overall IT infrastructure.

Expertise

Our team of certified technicians has expertise in a range of IT solutions and technologies, including Microsoft Office Suite, Windows and Mac operating systems, network infrastructure, cybersecurity, and more. We are constantly updating our skills and knowledge to stay ahead of emerging trends and technologies, so we can provide our clients with the best possible support.

Industry Focus

At TSG, we understand that different industries have unique IT needs and challenges. That's why we offer customized Servicedesk Services tailored to meet the specific requirements of your industry. Our team has worked with businesses in a range of industries, including healthcare, financial services, legal, non-profit, and more.
---
Service Desk Pricing and Process
TSG values our partnerships with each client. We believe that each business is unique and it's important that we discuss your individual situation and goals, creating a customized solution and proposal. Onboarding with TSG for Service Desk typically involves several steps. First, we will meet with you to understand your business needs, your current Servicedesk operations, and identify any gaps or areas of improvement.
Next, we will propose a customized solution that meets your specific needs and budget. This may include implementing a Servicedesk system, providing Level 1 and 2 support, establishing service level agreements (SLAs), and ongoing monitoring and reporting. Once you approve the proposal, we will begin the onboarding process, which typically includes configuring the Servicedesk system, defining workflows, and training our staff on your business processes and procedures. We will also provide training to your staff on how to use the Servicedesk system and establish ongoing communication channels for support and issue resolution.
Finally, we will conduct regular monitoring and reporting to ensure that our Service Desk is meeting your SLAs and provide insights into any areas of improvement. Overall, our onboarding process for Servicedesk services is designed to ensure a smooth transition to the new system and to provide ongoing support and maintenance to ensure optimal performance and efficiency for you.
Working with TSG for Service Desk Services
Expertise and Resources

TSG has a team of IT professionals with specialized knowledge in different areas of IT, such as Service Desk support, software troubleshooting, and remote assistance. With our expertise and resources, we can manage and maintain your systems, providing fast and effective support for your employees and customers.

Cost Savings

TSG offers flexible pricing models, such as pay-per-ticket or pay-per-hour, which can help reduce costs. We provide proactive maintenance and support, which can prevent lengthy downtime and reduce the impact of technical issues, saving you money in the long run.

Scalability

TSG can scale our services to meet the changing needs of your business as you grow. We can also provide access to new technologies and services as they become available, ensuring your Servicedesk infrastructure remains up-to-date.

Focus on Core Business

By outsourcing to our Service Desk, your company can focus on its core business activities. This can help increase productivity and customer satisfaction, allowing you to concentrate on what you do best.

24/7 Support

TSG offers around-the-clock support and monitoring, ensuring that your Servicedesk systems are always available for your employees and customers. This reduces the risk of downtime and minimizes the impact of any issues that do occur, providing peace of mind and reliable IT support for your business.
Service Desk Experts
Don't let technical issues slow down your business! Contact TSG today to partner with a trusted Service Desk expert. With our expertise and resources, flexible pricing models, scalable services, and around-the-clock support, we can help ensure that your Servicedesk systems are always up and running smoothly. Focus on your core business activities and leave the Servicedesk support to us. Contact TSG today to get started!